Creando marcas globales y socialmente responsables
Jose Rivera
Creando marcas globales y socialmente responsables
¿Cuáles son los factores que impulsan al consumidor a comprar Marcas / Productos socialmente responsables?
¿Cuáles son las dimensiones actualizadas de las marcas globales en 2016?
Como continuación del Blog Post La Responsabilidad Social Corporativa (RSC), nueva dimensión de las marcas globales, dónde nos hacíamos las preguntas ¿Cómo crear marcas globales y al mismo tiempo socialmente responsables?
¿Cómo afecta la RSC a nuestra Marca Global? ¿Cómo influye la RSC en la conducta del consumidor?
Considerando la RSC una nueva dimensión de las marcas globales, desde el Marketing, poniendo el foco en la dimensión de la RSC hacia los consumidores, nos preguntamos ¿Cuáles son los factores que impulsan al consumidor a comprar Marcas / Productos socialmente responsables?
Siguiendo al Boston Consulting Group, y su estudio "When Social Responsibility leads to Growth" de Junio 2014 (estudio desarrollado a partir de la experiencia de consumidores americanos de marcas socialmente responsables, en cadenas de tiendas de Estados Unidos), estas son las variables que más influyen en el consumidor a la hora de elegir una marca socialmente – responsable:
El "Claim" de la marca o la propuesta de valor diferencial basada en la RSC

que la marca ofrece. Esta variable es igual de importante para el consumidor, que el precio o la notoriedad / conocimiento de la Marca.

Cumplimiento de la promesa de la RSC

, las marcas deben no solamente declarar sus intenciones de RSC, si no ponerlas en práctica y hacerlas llegar al consumidor a través de estrategias de comunicación de marca
¿Y cuáles son las marcas y productos socialmente responsables, para el consumidor? El consumidor afirma que son aquellos "

Buenos para mí, como consumidor; y buenos para el entorno y el mundo

"
Comprar dicha marca / producto,

refuerza el Status del consumidor

, en cuanto a su implicación y contribución al bienestar social.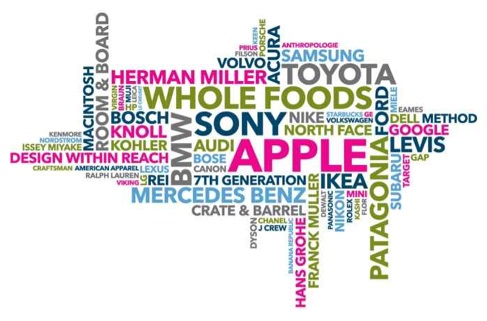 A modo de conclusión, el consumidor (en el caso de este estudio, el consumidor americano), está dispuesto a cambiar su marca habitual por una marca 100% especializada en producto socialmente responsable y todavía más, está dispuesto a pagar un 20-25% a cambio a la certidumbre de que la marca cumple su promesa de valor RSC.
Frente a esta realidad y demanda del consumidor, ¿Cuáles son las dimensiones actualizadas de las marcas globales en 2016 y ¿Cómo deben la empresa gestionar su RSC, entendida como una dimensión de la Marca (global), y transmitirlo al consumidor?
Nuestra respuesta Stravalue a modo de manual práctico para la construcción de una Marca Global y Socialmente Responsable 2016, se centra en en los siguientes puntos:
Trabajar de manera integral las 3 dimensiones de la RSC en función de sus beneficiarios y stakeholders principales (cadena de suministro, empleados y consumidores), a través de acciones de RSC (medio-ambientales, social-económicas y cultural-educacionales) prácticas y tangibles
Trabajar la RSC Global, conénfasis en el "tracking social". ¿Qué es el tracking social? Es el cumplimiento de la RSC global, desde la cadena de suministro hasta el hecho final de consumo responsable de los productos; así lo definen los académicos como Barnes, L., & Lea-Greenwood, G. (2006) en su artículo "Fast fashioning the supply chain: shaping the research agenda del Journal of Fashion Marketing and Management: An International Journal, 10(3), 259-271.
El concepto de tracking social habla también de una RSC donde el consumidor es corresponsable pues se trata de una RSC (global), provocada y demandada por el consumidor, en toda la cadena de valor, (especialmente en sectores como el de moda rápida o fast fashion), desde el diseño de producto hasta la interacción con el consumidor en el punto de venta y servicio post venta.
Integrar la Dimensión de RSC, como una dimensión estratégica dentro del modelo de marca, junto con los Beneficios de la Marca, la Personalidad de la Marca, Diferenciales de la Marca, Señales de la Marca y Digital Branding
Hacer partícipe de la RSC al consumidor co-responsable e implicado en el diseño e implementación de la estrategia y prácticas de RSC
Trasladar a la Marca y a los Productos aquellas dimensiones / acciones de RSC que se desarrollen. Así, la marca y los productos transmiten los valores sociales de la marca
Construir la estrategia de valor – precio, adecuada y socialmente responsable y sostenible
Seleccionar el canal online / offline (crossline), apropiado para la comunicación de la dimensión social de la Marca y aún más desarrollar una estrategia online / offline (ver nuestro Blog Post International Key Drivers_ Building Crossline Value) para comunicar las iniciativas de RSC y así convertir la RSC en acciones reales y tangibles para el mercado y el consumidor. Como ejemplo, os invitamos a ver la campaña H&M, Closet he loop – Sustainable fashion through recycled clothes https://www.youtube.com/watch?v=s4xnyr2mCuI , como modelo de gestión responsable 360º, desde el reciclado, a la producción y consumo de prendas, con cero residuos.
Sí, seguiremos investigando ¿Cuáles son los factores que impulsan al consumidor a comprar Marcas / Productos socialmente responsables? ¿Cuáles son las dimensiones actualizadas de las marcas globales en 2016, 2017, 2018…?Thanks for feedback & sharing