2014 International Key Drivers_1/4 Taking off
Jose Rivera
Nuestro foco en Stravalue es trabajar junto con las empresas en su desarrollo internacional, desde la definición de la estrategia a su ejecución, pasando por la selección de los mercados objetivo más atractivos para la Marca, el negocio, la propuesta de valor y el posicionamiento competitivo de nuestros clientes.
Pensamos que los emprendedores y las empresas necesitan ideas frescas (en permanente actualización), para hacer internacional; y por eso, a lo largo de las próximas semanas, Stravalue va a lanzar 4 cápsulas/ motores = Key Drivers para la Internacionalización, a través de nuestro Blog.
Compartimos con ustedes la fórmula actualizada Stravalue de éxito en Internacional, dando respuesta a día de hoy a las siguientes cuestiones, desde la experiencia actualizada, multi_sectorial y multi_mercado (ver nuestro Blog Post "Go International y "Go Emerging"), de Stravalue:
¿Cuáles son los componentes actualizados para vender y hacer Marca en internacional en el año 2014?
¿Cuáles son los contenidos y metodología comunes, a los siguientes escenarios, incrementales?
Un Plan de Internacionalización
Un Plan de Crecimiento en los Mercados Internacionales
Un Plan de Implantación en alguno de los Mercados Internacionales ya consolidados
¿Cuáles son las claves para disfrutar, aprendiendo y creciendo en Internacional en el 2014?
Key Driver 1/4
Sí "Hacer Internacional", tiene unos componentes imprescindibles en su fórmula de éxito 2014:
Una marca significativa
Un equipo interno o externo con experiencia, técnica y competencias en internacional
El compromiso de la Dirección General de la empresa
Un Plan de Marketing Internacional
Un presupuesto Internacional diferenciado
Estos requisitos mínimos, en ocasiones incluso, son más fáciles de obtener de lo que se piensa, por eso Nataly Kelly, considera que la clave es identificar los productos más competitivos, los mercados más atractivos y realizar un despliegue marketing-comercial intensivo.

Y "para calentar motores" explora estas 3 fuentes/ ejercicios prácticos sobre desarrollo internacional 2014:
¿Ha explorado el comparativo de mercados y economías, la fuente del índice interactivo del Banco Mundial, "(easy) Doing Business" donde 185 Economías están clasificadas en términos de su facilidad para hacer negocios a través de 10 criterios?

¿Ha realizado el test de su negocio con relación a las tendencias globales, nos propone Adrian Done en su libro "Global Trends, Facing up to a changing world"?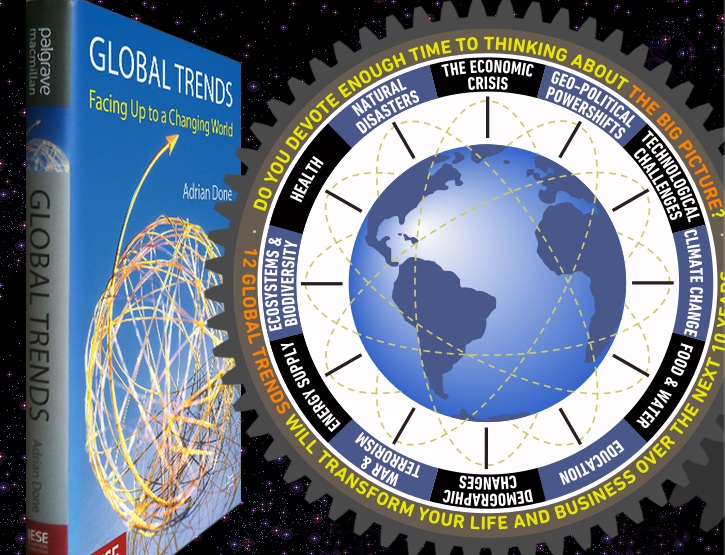 ¿Ha explorado los Mapas "Sobre Globalización" de Pankaj Ghemawat y su libro "World 3.0. Global Prosperity and How to Achieve it"?
¿Y sabes cómo evolucionará el panorama global en 2014?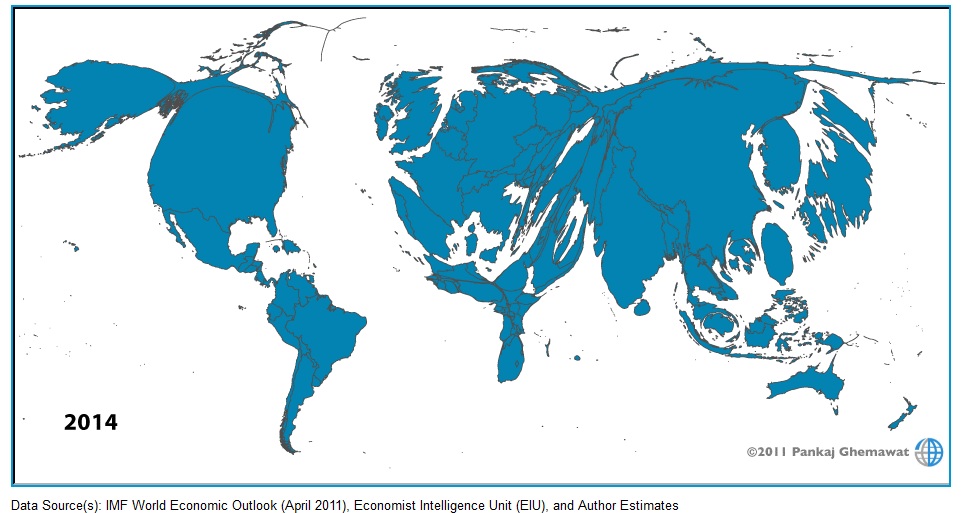 ¿Qué otras competencias y know-how necesitamos para hacer internacional en 2014?
¡Sígue nuestro Blog para las siguientes cápsulas/ motores = Key Drivers de internacional 2014!
Muchas gracias por seguirnos y por sus comentarios.
Keep in touch. To be continued.
José Rivera